Shopping Cart
Your Cart is Empty
Thank you for your business!
You should be receiving an order confirmation from Paypal shortly.
Exit Shopping Cart
Welcome to the Gallery and Web Store of Noted Artist Lynne Loss
Lynne is founder and owner of Davis-Cheney Art Gallery, one of San Tan Valley's first art galleries. While her favorite medium is acrylic, Lynne is also talented in oil and pencil as well. Throughout this site you will experience and have a chance to purchase some of Lynne's works.
A little background about the artist Lynne Loss.
San Tan Valley artist Lynne Loss was born in Vinita, Oklahoma and has been painting and drawing for nearly 40 years.
Lynne is an artist who believes that life is more beautiful through art. Lynne's talent has developed over the years and each painting is a unique blend of personal experiences, artistic perspective and individuality. One of Lynne's paintings, the "Pink Bearded Iris" was painted for the American Marketing Association for Education. A print was sent to former Vice President Richard Cheney and was displayed in the White House for several years. The painting remains in Cheney's personal collection. Lynne also has her own line of hand painted greeting cards, which are available for purchase online. The greeting cards are beautiful, unique and perfect for wedding invitations, thank you or any special occasion. Lynne is an active member of the community and was recently honored by the Daughters of the American Revolution and was awarded the NSDAR American Heritage Women in the Arts Award on May 18, 2013. The Award recognizes women for outstanding achievements in the non-performance arts. Lynne also illustrated her first book, "The Putz Family in DejaVille" which is available at bookstores worldwide and on Amazon.com.
Hand-Painted Greeting Cards Are Available for Purchase in the Web Store. Check them all out.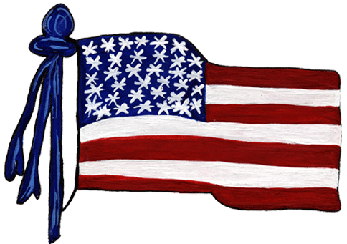 High-Quality Prints of These Paintings Are Available for Purchase. Size: 11" x 14" Framed. We Ship to the U.S. and Canada.
"Pink Bearded Iris"

2002

Painting by Lynne Loss

Limited edition numbered Art-Rag Print

$250 + Tax/Shipping
Artist Lynne Loss began her artwork in 1954 and has been painting ever since. Her "Pink Bearded Iris" painting went to print and the print was auctioned for American Marketing Association for Education and support for Marketers World Wide. The second numbered print of the "Bearded Iris" was sent to the White House in Washington DC. It resides with Vice President Richard B. Cheney. An image of it is also in a special collection in the Library of Congress. "Pink Bearded Iris" can be purchased as an Art Rag Print.
"Folk Art School House"

Painting by Lynne Loss

$185.00 + Tax/Shipping
Among other paintings, "Folk Art School House" was painted for a donation for an auction to help raise over $8,000 for New Mexico Chapter of National Association of Women Business Owners which went to support NAWBO's mission of propelling women entrepreneurs into economic and social spheres of power world wide.
"American Flag"

Painting by Lynne Loss

$150 + Tax/Shipping
The "American Flag" was painted on canvas and than enlarged to a 10x13 print which is now displayed in Queen Creek Town Hall. Lynne Loss has a line of art note cards that are all painted by her and printed on card stock. Among American Flag she painted for Vice President Cheney. Her Art is valuable and will continue to prosper in value.
"American Freedom"

Painting by Lynne Loss

$175 + Tax/Shipping
This original Acrylic painting of this " American Freedom" was donated in 2010 to Pinal County Arizona Sheriff Paul Babeu. It was sold to Filmographers Charles and Monique Breen and resides in California. The only two Canvas prints reside in the Pinal County Sheriff's Office and the home of Pinal County Supervisor Cheryl Chase. The First Art Paper Print was donated to the Johnson Ranch Children's Library. All other prints will be printed on art rag paper.
Copyright: 2011 American Artist Lynne Loss, Arizona
/